Christmas is a time for all things sparkly – Lorna's, Champagne, flashing Christmas tree lights and if you're lucky one carat diamonds for each ear, boxed in blue and tied with a gorgeous white satin ribbon in the perfect bow – too obvious ?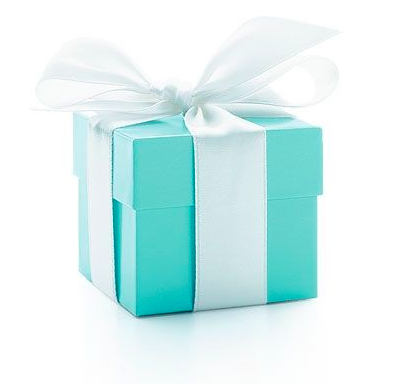 My 'Fit Foodie' tennis mate Lorna Garden, sparkles with good health, wellness, vitality and a carotene tinged complexion attributed to a love of carrots !
'Lornatic', as she is known in our tennis group, is a registered Dietitian with an impressive professional pedigree. Lorna believes being creative with fresh ingredients will help curb our predilection to overindulge during the silly season ,reducing post Christmas damage control. I've enlisted her to help us through the season of excess with some healthy eating tips.
Lorna says…
fit festive food
 One of the wonderful things about Christmas is that people get together and prepare and share special foods and dishes with friends and family.  Choosing fresh ingredients and being creative with nibbles and desserts can turn your festive season into a fit and fun time, rather than a time of overindulgence that you spend weeks working off.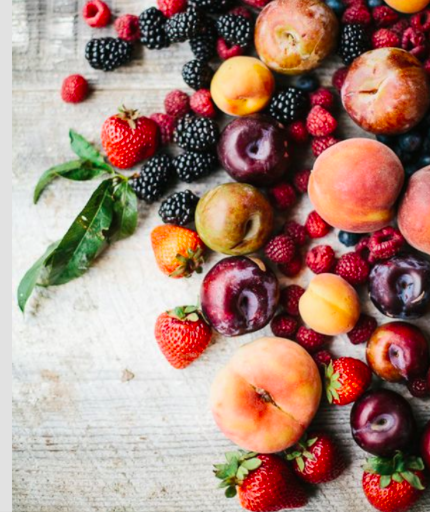 Here's my favourite fit, festive food suggestions this Christmas:
Berries & cherries

.  Not only are they packed with antioxidants, vitamins, minerals and fibre but raspberries, blueberries, gooseberries, loganberries, strawberries and cherries are all available fresh now and are low in kilojoules and have virtually no fat.  Frozen berries are awesome blended with natural or coconut yoghurt as an ice cream alternative, and a huge bowl of juicy cherries is a must for the Christmas table.
Go nuts

.   One of the best options is to buy fresh nuts in their shell – walnuts, pecans, peanuts, brazil nuts, almonds, or pistachios and have fun cracking them open and making a big mess.  It is much more difficult to over eat them this way!  Always buy nuts raw and unsalted, and dry roast them yourself if you prefer them crunchier.
Vietnamese rice paper rolls

.   Fresh vegetables & herbs, with bean shoots & rice noodles, and  chicken, prawns, marinated tofu or lean pork, (use up those leftovers!),  these are a fun food to have as an easy family meal on a hot day, or as an elegant appetiser with cocktails.
Minted watermelon.

  This is too easy!  Toss chunks of fresh watermelon with fresh, chopped mint and keep chilled.  Keep a container full in the fridge for a quick snack, puree for a refreshing drink or serve with natural yogurt for an easy dessert.
Chocolate coated strawberries and banana

.  I might be stretching the meaning of  'fit food' here, but if you are going to indulge in a little chocolate I always think it is better if it's dark and wrapped around some fruit like fresh strawberries or banana (then frozen – yum!).
Roast Turkey.

  Turkey is low in fat and high in protein, and a good source of iron, zinc, phosphorus, potassium and B vitamins.  Cook it with minimum fat added, remove the skin and visible fat and enjoy it with a little cranberry sauce and a plate load of fresh vegetables or salad.
Beetroot.

Not only a potential ergogenic aid but this vibrant vegetable is also an excellent source of phytochemicals and antioxidants.  Wonderful roasted in a rocket salad or raw with grated carrot, orange and mint, or in a fresh juice. The perfect color for the Christmas table.
Mineral water

.  Add a dash of lime or cranberry juice and mint leaves for a refreshing & rehydrating drink without excessive sugar.
Mango.

  It's not an Australian summer without fresh mango.  Enjoy slurped straight off the skin, or add to fruit platters, fruit salad, smoothies, and even salads (with raw macadamia nuts of course!).
Dips.

  Fill a platter with grissini sticks, carrot & zucchini pieces & watercrackers and serve with a selection of fresh, low fat dips like tzatziki, hummus, creamed corn or beetroot, and dip away.   A much healthier option to crisps & pastries.
 Remember, keep the indulgences to just a couple of days and fill up on fresh, healthy food and drinks the rest of the time, for a fit, fun festive season
 For related reading visit www.lornagarden.com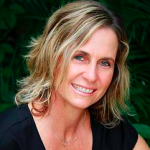 Lorna Garden is an Accredited Practising Dietitian with over 20 years experience .