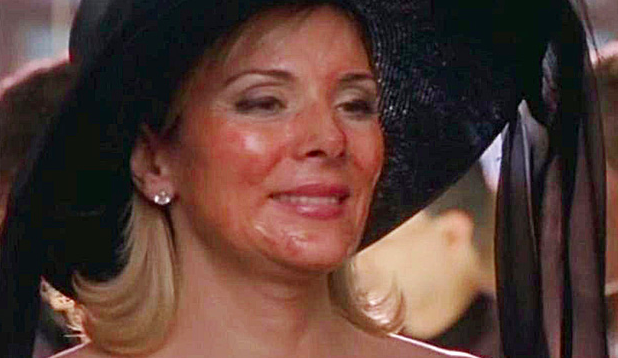 We all remember SATC Samantha Jones' untimely peel right before Carrie's book launch………."Honey I've had a little something done!'…….,as she presents in mourning garb including veil with a face rivaling any snake during shedding season! What we didn't see was Samantha's new fresh faced dewy complexion post peel which would have us sprinting to our nearest and trusted Dermal Clinician.
 Dispensing skin care advice on the sidelines of my children's sporting events is where I find myself doing most and best consultations. Encouraged, I thought why not benefit others who need impartial practical advice in my field of expertise Dermal Science, instead of wading through the miasma of information which may not be relevant.
 This forum is the women's equivalent of men's Friday night drinks at the club, where secret men's business is discussed but In my case it's where the sorority feel free to discuss anything from minor skin conditions to recent advances in cosmetic surgery. The latter being a much more popular topic!
 Chemical peels have found their way to our ½ time discussion in amongst the quartered oranges, and are currently riding a wave of popularity due to their ability to deal with a multitude of common skin conditions ranging from acne, sun damage, pigmentation and fine lines. They provide a quick, efficient and cost effective treatment for those clients with these conditions, and when used progressively (that is more than once)  are much more efficacious than 6 months worth of over the counter creams.
They are commonly referred to as the lunchtime peels as they are able to be performed in under 1 hour with very little obvious signs of treatment albeit a little redness. The job of a chemical peel is to exfoliate by creating a controlled injury or burn to the skin resulting in peeling. By creating an injury to the skin, we kick start the body into repair response accelerating epidermal renewal and collagen formation. It's important to remember the rule of thumb is the deeper the peel the greater the risk of complications and side effects.
 There are different types of peels classified by depth of penetration into the skin. In some peels the depth of peel can be controlled by the layering of the peel.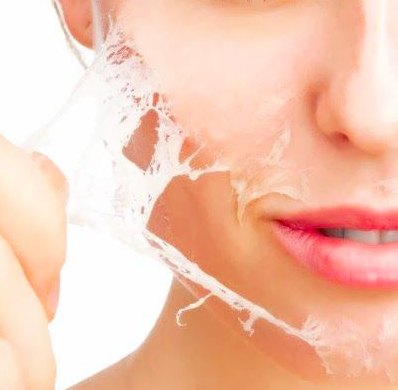 Superficial – Gentlest form of peels which removes the top layer of the epidermis, recommended 6-10 treatments depending on desired results
AHA's Glycolic Acid derived from sugar cane Lactic Acid derived from milk
BHA'S Salicylic Acid derived from Winter green
Jessner peel which contains AHA's BHA's and Resorcinol
Medium – TCA trichloracetic acid- penetrates the skin more deeply, delivering a much more dramatic result but requiring some down time with increased risk of side effects
Deep- Phenol-these peel are the strongest peels available and penetrate to the Dermis and can achieve complete resurfacing of the skin requiring months to heal. An experienced Dermatologist is recommended for this peel as sometimes some form of anesthesia is required. This form of peel may be a cost effective alternative to laser resurfacing.
 The determinants of a successful peel are client expectation/client compliance/skin diagnosis and a thorough history, so be honest with your practitoner.
 Clients with a lighter complexion have a greater success with less risk of complication than those clients with darker skin types which may result in pigmentary changes.
Contraindications to having a peel include Eczema, Cold Sores, Rosacea, and Lupus. Accutane use within last 6 months, Severe Asthma ,Pregnancy, Abnormal Wound Healing and recent surgery just to name a few and are best discussed during the consultation process prior to peeling to determine your candidacy as a "peeler".
Most importantly always consult your  Dr if you have a lesion on your face that you're unsure about prior to having a peel. The use of a physical sunscreen is most crucial in optimising your outcome post peel and by physical I mean a zinc or titanium based sunscreen and hat when exposed to the sun.
Good planning will save you the post peel trauma and embarrassment Samantha Jones suffered, so try and schedule your peel midweek so the weekend can be spent snake like and facing the new week with your new face! Remember peels are a progressive treatment and anywhere from 2-6 peels are recommended to realise your desired result.
Finally throw away the veil, keep the hat on and enjoy your new face!
I hope this information finds you 'Peeling Great'
– Susan Priestley BHSc-CDT is a practicing Dermal Clinician at Riverside Beauty