Who doesn't  love a tan? A tan screams of health and wellness! I love the way a tan deceives us into a flawless, 5kg lighter, sans cellulite and blotchy skin, bronzed better version of oneself .
What I don't love is skin cancer and premature aging. Both unwanted side effects of sun exposure needed for a  natural golden glow.
Friend's of ASkinSolutions know when it comes to the sun, regardless of season, or changing weather patterns, I'm a sunsafety Nazi.There is no 'sloppy' in my 'slip and slapping' of sunscreen.
So well protected am I from the sun's harsh rays, achieving that #Iliveinnoosa tan is unlikely due to the impenetrable layers of sunscreen I apply each morning.

Faking it till you make it!
Still, the lure of a tan is strong…..so I've become a  'Faker', a 'Spray Tan in a Can Fan'!
Sunless tanning allows me to  get my 'glow on' safely and without the risks associated with sun tanning.
 I'm enjoying being in  great company, with more and more people heeding the #sunsmart message  and 'getting it on' with their faux glow –  tanorifics are seeking safe alternative methods of tanning.
So how do they work?
The active ingredient in self-tanning lotions and spray tans is a molecule called dihydroxyacetone (DHA). DHA is a 3-carbon sugar molecule, when applied topically, interacts chemically with the amino acids in the skin producing a darkening effect. DHA doesn't damage the skin as it only affects the outermost cells of the epidermis.The higher the concentrate of DHA in a tanning accelerator, the darker the colour.
Erythrulose is another tan accelerator, creating the same chemical reaction in the skin as DHA but taking longer to develop.
Not a Trump tan fan?
 How to avoid looking more tandoori than tanorific !
The new breed in spray tanning means the orange ghosts of spray tans past, are just that, a thing of the past! Todays spray tans are more natural looking and longer lasting; normally 7-10 days. Spray tan representatives attribute the familiar orange hue to the sourcing poor quality DHA and in tanning solutions with DHA saturations of 10% or higher.
Tip; Experts suggest for a natural looking tan, choosing a tan a couple of shades darker than your natural skin colour, gradually building colour, rather than leaping straight to 'Dark Chocolate'.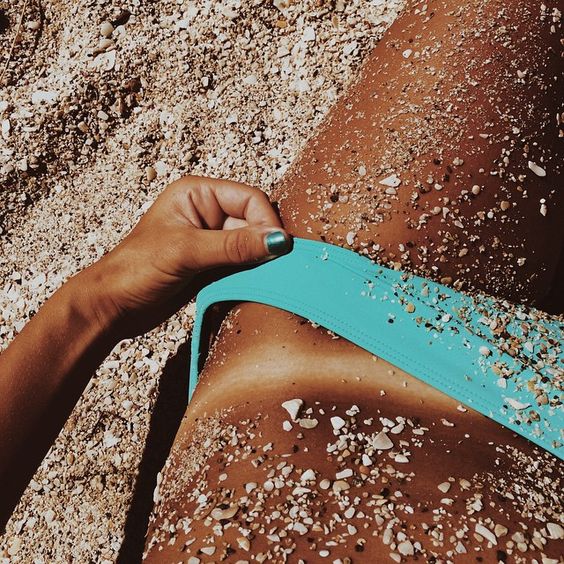 'natural and organic' – are they?
 Ecocert is a worldwide organic certification body. It's a leading certifier of organic food and food products, developing standards for natural and organic skincare and cosmetics.
Spray tan companies use terms such as 'organic' and 'natural' as a marketing strategy as consumers lean toward healthier lifestyle choices but are they?
Whilst not deceitful, they may be misleading. Ingredients such as Aloe Vera, Shea Butter and Avocado are just some of the 'natural and organic' ingredients sourced and used in organically labeled formulations for sunless tanners but DHA remains the active ingredient and is  manufactured from 'natural' not 'organic' sources-yes there is a difference.
Biddiscombe Labs are an Ecocert approved skin care manufacturer and says ''There is no such thing as certified organic DHA." As a raw material it can be used in cosmetic preparations with ecocert approval if it is manufactured by any of the four certified and approved DHA manufacturers, viagra sans ordonnance which then allows the labeling of 'Natural and Organic'.
How to achieve perfect faux glow!
Enlist the help of a professionals
Do follow the instuctions  of the professionals
Wait 4-5 days between self tanning applications – unless they're  gradual tanners
Exfoliate prior to self tanning as this extends the life of your tan and ensures even application, paying particular attention to knees and ankles
Avoid hair removal, waxing or shaving for 48 after tanning accelerators.
Apply a moisturizer around elbows and knees prior to tanning as it tends to concentrate in drier areas
Avoid products containing more than 10 % DHA
Avoid tanning areas which aren't normally tanned i.e.;inside of wrists ,underside of arms and in-between fingers – the love is in the detail!
Go easy on tanning your face, instead match your makeup
Donts…
Avoid using products containing Alphahydroxy Acids and Retinol as they will reduce the life of your spray tan
Don't have any permanent hair reduction treatments ie; IPL or Laser if a self tan is present
If irritation develops discontinue use
Are there any side effects from using DHA self-tanning preparations?
Skin irritations are the most common side effect experienced.
Although DHA is not considered harmful, some reports have found that it may have the potential to cause genetic alterations and DNA damage.
Some studies show high concentrations of DHA applied to the skin may result in free radical formation causing changes and mutations in the skin.
EEK,sounds bad but What does that mean?
Concentrations of DHA in self tanners are very low and considered non-toxic and safe to use according to Australia's governing body  The Food and Drug Administration (FDA).The FDA have approved the external use of sunless tanners containing DHA and recommend protecting mucosal membranes and eyes. The mist caused by spray tanning booths may be inhaled, so on the other hand, commercial spray tanning has not been approved.
…But I've read it can give you cancer?
To date, "There is no evidence that spray tans cause cancer. Products containing DHA are safe to use on your skin and don't pose an health risk either during an individual session or many sessions over time" says The Cancer Council.
Tip; It's good practice to protect your eyes and lips with Vaseline and ensure good ventilation when having a spray tan.
What starts in fun ends in streaks – some quick fixes!
Long baths and or swimming in a chlorinated pool
Products containing Alpha Hydroxy Acids-these will chemically exfoliate
Loofah whilst showering
Remember faux glowing offers no sun protection so play it safe and use 50+ protection rain hail or shine.