Hellooooo blog old friend, I've missed you over the holidays! I'm  excited to be back on board with my first blog of the New Year even though it's now February.
Like many, I made New Year resolutions that I resolutely intend on keeping  – that is I hope to keep!  Hope is key…..but not a good plan! And not to be a Dorothy the Downer but sadly 30% of us will have jumped ship on our resolutions before the end of February.
 In first place for the most commonly made New Years resolution is the wish to lose weight which shouldn't really surprise us  when you consider 1/3 of all Aussies are overweight.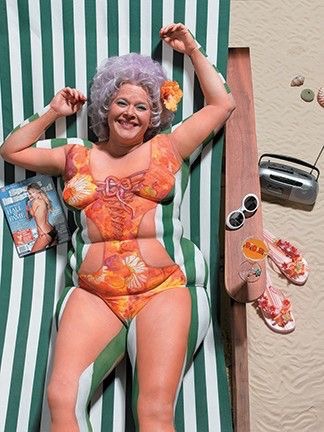 The societal wish to lose weight is sooo popular,  TV shows tracking weight loss journeys are screened prime time with enormous followings….Aussies love a success story!
Depicted in the these personal 12 week weight loss journeys are people wanting to shed large amounts of unwanted weight,  striving  against fellow overweight contestants to undergo  the largest weight loss in exchange for a cash prize. Whilst they may succeed in losing their excess poundage, what happens to the housing (skin) which once accommodated their previous body shape?
People who go on to lose extreme amounts of weight in a short time may find their skin's elasticity can't keep pace with their rapidly diminishing body,  resulting in excess skin. Loose folds of stretched skin  can lead to unpleasant psychological and physical  consequences such as poor self body image, chaffing, pain and make the prospect of buying clothes more difficult.
Previous Biggest Loser contestant Sheridan Wright says 'My excess skin bothered me a lot. It was uncomfortable when I was training, and when I dressed I had to wear some miracle "hide it all" underwear or fold my stomach into my jeans like an origami paper crane,' .
 Bouncing back…..
Skin by nature is elastic and is able to cope with moderate shift changes in weight such as pregnancy,  springing back into shape after birth. In the case of extreme weight  gain or loss this ability is reduced resulting in excessive skin and Striae Distensae (stretch marks).
Fibroblasts are cells in the skin which produce collagen and elastin fibres. Together they form the connective tissue and supporting structure within skin. These fibres provide strength and elasticity, accommodating shifts in weight change. Some studies show with extreme weight gain, although strength is not compromised, elasticity may be.
Our skin may lose it's ability to spring back secondary  to a number of factors including age, genetics, sun exposure, how quickly the weight is lost (the faster the weight is lost, the less time the skin has to bounce back), and also the length of time it's been stretched.

Getting rid of the 'Ring of skin'!
 Commonly asked questions when managing excess skin after extreme weight loss.
 Can exercise help?
 Maintaining regular exercise and an healthy diet is an important factor in creating a great foundation over which the skin drapes but sadly it won't assist in the contraction of loose skin.
 Are there non-surgical options?
 Larger areas of excess skin are unable to be treated non-surgically effectively but small areas may be targeted with fractional laser and ultrasound modalities helping to tighten loose skin.
Can I get rid of stretch marks?
 Unfortunately there are no treatments for stretch marks which are 100% effective.
In-clinic modalities such as dermabrasion , chemical peels , light/laser based therapies and prescription topical retinoic acid are treatment options which may  assist in minimising the appearance of stretch marks.
 Will my skin return to it's former shape prior to weight gain ?
 Everyone's skin is different and contraction of the skin is dependant on many factors including area of involvement (some areas of the body respond better than others) and recovery of elasticity. Some areas  may take up to 2 years to improve and other areas may never regain their original shape.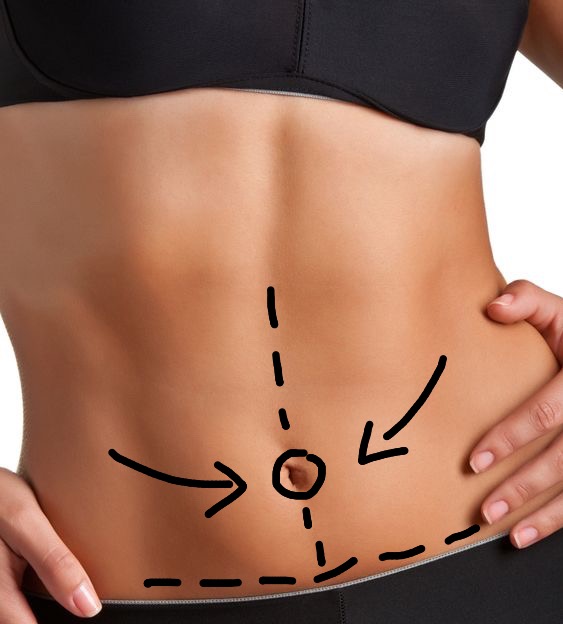 Am I a candidate for Body contouring surgery?
Surgical removal of loose skin is a major  undertaking and should http://www.cialispharmaciefr24.com/cialis-vente-libre-pharmacie-france/ not be considered lightly. Candidates must have maintained a stable weight for 6 months and be in good health to facilitate optimal wound healing.
Considering  surgery for loose skin is a personal decision and best made in consultation with a plastic surgeon who will help outline appropriate treatment options, the likelihood  and extent of a favourable result and any potential complications.
 Will there be scarring AFTER SURGERY?
The simple answer is yes there will be!  Brutal I know!  But where there is cutting involved there will always be scarring. The amount of scarring depends on the area of involvement, amount of skin removed and genetics (skin type) and the health of your skin.
 What are the types of body contouring surgeries performed?
 If there is an excessive amount of loose skin,  causing discomfort or is worrisome, surgery may be the only option. Tummy tucks, lower body lifts (a tummy tuck combined with an outer thigh and buttock lift), arm lifts, breast lifts, and thigh lifts as some of the procedures used to treat excess skin.
What are the risks of surgical removal?
 The undertaking of any surgery carries inherent risks and complications including scarring, infection or even death.
 Will it always be a permanent reminder?
 Some contraction of the skin envelope can be expected for about 2 years after a stable weight is reached after which little change is likely to occur and plastic surgery may be necessary to satisfy patients' needs and restore body image.
Is it as simple as Loving the skin you're in?
 Not everyone who has shed enormous amounts of weight opt for treatments for the removal of excess skin. For some, weight loss alone is the end of the journey but for those who are unhappy with their appearance, seeking out a sympathetic Plastic Surgeon may help you when considering your options.
 Do you have a weight loss journey you'd like to share?
 AskinSolutions x